It's no doubt that technology advancements are revolutionizing every aspect of business, including the transportation industry. Connected, personalized and adaptable experiences driven by technology, not horsepower, is the main differentiator of today's vehicles. As automotive companies navigate the shifting landscape from RPM to EPM or 'Experiences Per Mile,' Chief Information Officers (CIOs) are the technology leaders driving digital transformation within their companies from a strategic, user experience, analytics, operations and cybersecurity perspective.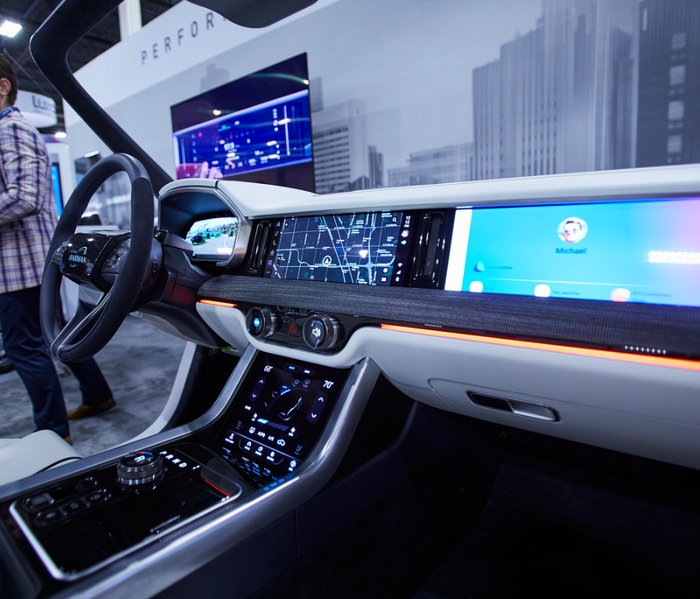 Today's CIOs have been given a level of empowerment and autonomy to push boundaries, drive insights and leverage experiences to accelerate innovation in the automotive industry to better serve the needs of end users. But must CIOs go further to help their companies?
At TU-Automotive Detroit 2019, the world's largest auto tech conference and exhibition, HARMAN's Chief Digital and Information Officer, Nick Parrotta, took the stage to deliver a keynote presentation delving into this topic. He addressed opportunities for automotive CIOs to transcend their traditional roles and drive collaboration, co-innovation and customer value across the automotive industry.
"The purview of the CIO is very unique," Parrotta said. "It sees the enterprise in a much broader way, and it has to go broad and deep, relative to processes and technologies, and understand what the business problems are and what issues the company is trying to solve."
According to Parrotta, aligning a company's business strategy to its digital strategy is just the beginning.
"That used to be table stakes for the CIO, but now we're being asked to not only align the business strategy and the digital strategy, but to see around corners, understand what market shifts there are, what disruptive technologies are coming into the foray, and to promote new business models within our respective companies," Parrotta added.
With that, traditional CIO roles are evolving to more strategic, front-facing roles as the automotive industry evolves its value proposition from RPM to EPM.
To learn more about how the automotive CIO can be a force for change, watch Nick Parrotta's keynote speech from TU-Automotive Detroit—available on-demand today.